Why we offer free and low-cost tuition.
God led us to create this program to be a blessing to the body of Christ, not to just make a lot of finances for our schools… We feel that a school of ministry should be more about raising up ministers for Christ and His kingdom. We are blessed to serve you here at AMES…
Today even in our depressed economy, it is common knowledge that tuitions are very expensive and are out of reach for at least 75% of those that are called into ministry.  The very fact that our schools exist and thrive with more than 75,000 students from around the world proves that.  Many have a desire to be trained so that they can fulfill their God-given destiny, however, they simply can't afford to leave home to study or to pay the high tuitions charged by most schools.

With a great sense of purpose and destiny, we have created both of our online-only schools to offer possibly the lowest cost tuition's that you will find anywhere.  Having been missionaries for over 30 years living by faith, our hearts have always been geared towards training disciples for Christ and his Kingdom.

In fact, it's not about making money, it's about training people to take the Gospel to the nations. 

By sacrificially offering our tuition's/courses at no cost without credits and offering accredited courses at only $20.00 each which is 10% of our normal tuition ( $198.00 per 3 credit course) as directed by the Lord, He has caused us to reach 183 nations and to regularly enroll 150 to 200 new students every week!!  Our God has supernaturally created and sustained this school and perhaps like many who have contacted us, He has drawn you here to study with us as well.  We are thrilled to offer the courses totally free to those that can't afford it and to those of you that can, it helps us to continue this vital work.

 We send our sincere thanks to all those who join us in making sound biblical instruction available to the impoverished nations of the world. By paying your tuition, you are supporting this work of the ministry worldwide and benefiting yourself with learning God's word and earning college credits. So please pay if possible as the Lord provides. And if not they are our free gift to you. Thank you for allowing us to share our hearts with you.

 Kindest regards and God's richest blessings,

 Dr. Vince and Rev. Laura Rizzo

 Founder, President/CEO and Co-Founder, Dean of Admissions
We have been serving the Lord for many years living by faith and serving God by serving others learn more about us below.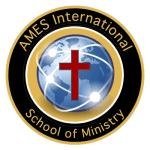 Dear Staff, "I must say that the response to sending me my degree was very business-like, and also very quick. I received it in perfect condition today. I am interested in pursuing my education to the next level, and when I make up my mind, I know that this is one university that I can depend on." Thank You.
H. F. from Clayton, NC
June 15, 2017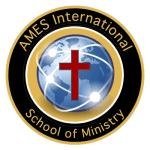 "Thank God I am a student at Ames. I found it very exciting with my studies. I am almost finished with the New Testament Survey. I am looking forward to every course. It has been a great time of refreshing for me… "
F. W., from Sierra Leone
June 15, 2017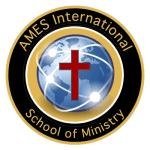 "I just completed Biblical Management Principles, and I can start to feel the Holy Spirit's call to service. I would like to praise the Lord and thank Ames Bible College for helping me find my way again. Thank you."
A. D. from Taiwan
June 15, 2017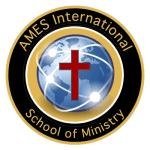 "I am so excited and thankful for this opportunity to do these studies. I am gonna share this with a few sisters in my church. This will truly bless our little community, and I am so happy about it!! …I will be praying for your college and your ministry."
C. C. from California
June 15, 2017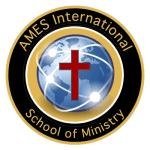 "I have been working on "Battle for the Body" and wow, what a concept. I have been a pastor for nine (9) years and have barely even scratched the surface of all the knowledge. I am finding the wisdom is great and I like what I see. The lessons are challenging. If we only knew as pastors what God is really like we would be a lot more effective in our ministries."
Pastor K. A. of Oregon
June 15, 2017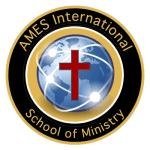 "I want to express my delight in my first study course. It is truly enjoyable, and rich in a wealth of information. It is concise and to the point – simple, but yet profound in context. I want to express my appreciation to Ames Christian University for making such a wonderful program available, and most of all to the Lord for directing me to your Website. "
D. F. from Texas
May 01, 2014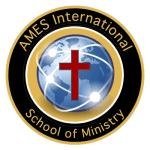 "I am enjoying my studies very much. Thank you for allowing me to study God's word with your Bible College… I have purchased myself a Strong's Complete Dictionary of Bible words to help me in my quest…may God bless you and your good works. Thanks again."
J. B. from North Carolina
June 15, 2017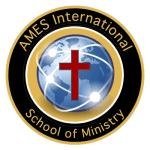 "I completed "A Biblical Worldview" and starting on "Kingdom Living" and "Knowing God's Voice". Have presented to my church the Biblical Worldview and have found a good response in starting our own group to support those in other countries. Thank you for the blessing of this course."
T. R. from California
June 15, 2017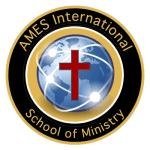 "I am really enjoying the Old Testament survey. The added study sections after the self-tests are really good. I am currently in the book of Judges and I seem to be coming along well. God has blessed me with a mind ready to search out and receive His truth. Thank you for this ministry and I am very pleased with the materials so far and I look forward to the coming modules."
M. H. from Tennessee
June 15, 2017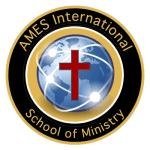 "I enjoyed the first course I am taking. Although between work and my home life with the wife and child I do not get as much studying done as I would like but I am moving along. I would like to say thank you for offering these courses at such affordable prices otherwise I would not be able to go to college right now."
M. D. from Illinois
June 15, 2017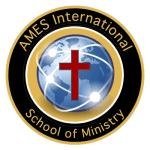 "I have spent a good part of the day reading "Basic Bible Survey One" and it looks great! I have previously taken an Old Testament survey course and your course is more comprehensive."
F. M. from Norway
June 15, 2017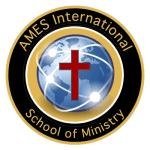 "I have just recently finished the final exam for Old Testament survey and am preparing to start the next course, New Testament survey. I have enjoyed the layout of the courses. They are informative, simple, and easy to follow, yet offer the challenge that an accredited course should offer. Thank You."
J. C. from Virginia
June 15, 2017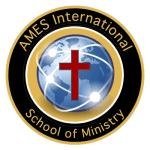 "Hi, it has been close to one week since I enrolled in your college. I just completed Chapter 5 in the Old Testament Survey course. I think the way Harvestime International has put these courses together is great. I am very excited about the studies and being enrolled at Ames. I wish I would have found out about Ames a long time ago."
C. J. from Illinois
June 15, 2017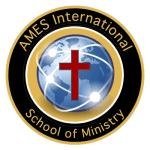 "Genesis has turned out to be a great study. I've spent a little too much time on it and have slowed down on progress with the rest of the course, but I think it has been worth it. The course has turned out to be even better than I thought it would be.
R. S. from Texas
June 15, 2017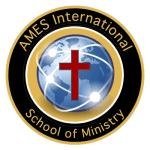 "I'm taking the test on Biblical Management right now and I'm moving forward to the next course. This course is great been, doing this for almost a year now. With my busy schedule I needed a course that was effective and flexible; this is it."
D.G. from Alabama
June 15, 2017