ABOUT THE FREE PROGRAM
You can take the courses totally for free without credit or pay an administrative fee of only $20.00 per course, Which is only $440 for the entire 22 course program. You can switch to the accredited program at anytime…. Any free courses taken will become accredited when you pay.
($20 per course is only 10% of the normal fee $66 per credit or $198 per course at ACU. 87 credits would have cost $5,742 in the ACU BBS program)

Join our AISOM Free Bible College Program and get all 22 AISOM courses as our free gift to you with no obligation. They are available for you to download at the Course Download Center immediately.
THE BENEFITS OF THE FREE PROGRAM:
Once you complete the Free Program, we will e-mail you a PDF Certificate of Completion with your name and the date you graduated and you will have the satisfaction of graduating from our worldwide bible college, however, you will receive NO Printed diploma, NO transcript and NO college credits. Simply enroll in the Free Program and opt-out of receiving credit for your courses.
WHY NOT JOIN ONE OF OUR THOUSANDS OF PAID GRADUATES INSTEAD..
When you register as a new student, we will be offering you a special discount on your tuition and besides saving money you will also receive many bonus study tools to enhance your ministry unto the Lord. Look for the link to this offer when you receive your welcome e-mail.
THE BENEFITS OF SWITCHING TO THE ACCREDITED PROGRAM

:
Upon completion of all 22 courses, you will receive:
A beautifully printed Certificate of Biblical Studies Diploma with an AISOM official gold embossed seal complete with ribbons, which is suitable for framing and sent in a crest emblem or gold detailed certificate folder.
An official course transcript with watermark and stamped embossed seal equal to 87 transferable biblical credits and the right to request us to forward your transcript to other colleges.
The ability to transfer your 87 credits to ACU and take 11 additional courses worth 33 credits and receive a Bachelor of Biblical Studies (BBS) Degree certificate and transcript. You will then have obtained 120 credits.
The satisfaction of knowing that you have completed a Biblical Program and increased your knowledge to effectively communicate God's Word with confidence and the power to reap souls into the Kingdom of God and partake in the end time harvest. Also you can get ministry licensing or a chaplains license upon completion of the paid program.
(Once you have graduated from AISOM, you are not required to proceed to ACU for the additional credits or for a BBS degree. You may simply earn the 87 credits and receive the certificate and transcript and go on to do whatever God's will is for your life and future with our congratulations and blessings!!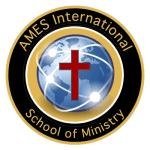 Dear Staff, "I must say that the response to sending me my degree was very business-like, and also very quick. I received it in perfect condition today. I am interested in pursuing my education to the next level, and when I make up my mind, I know that this is one university that I can depend on." Thank You.
H. F. from Clayton, NC
June 15, 2017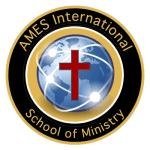 "Thank God I am a student at Ames. I found it very exciting with my studies. I am almost finished with the New Testament Survey. I am looking forward to every course. It has been a great time of refreshing for me… "
F. W., from Sierra Leone
June 15, 2017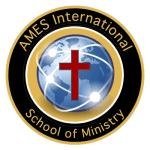 "I just completed Biblical Management Principles, and I can start to feel the Holy Spirit's call to service. I would like to praise the Lord and thank Ames Bible College for helping me find my way again. Thank you."
A. D. from Taiwan
June 15, 2017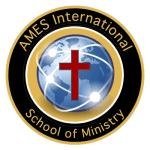 "I am so excited and thankful for this opportunity to do these studies. I am gonna share this with a few sisters in my church. This will truly bless our little community, and I am so happy about it!! …I will be praying for your college and your ministry."
C. C. from California
June 15, 2017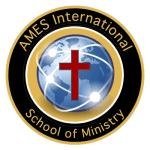 "I have been working on "Battle for the Body" and wow, what a concept. I have been a pastor for nine (9) years and have barely even scratched the surface of all the knowledge. I am finding the wisdom is great and I like what I see. The lessons are challenging. If we only knew as pastors what God is really like we would be a lot more effective in our ministries."
Pastor K. A. of Oregon
June 15, 2017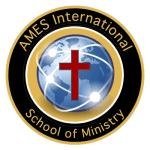 "I want to express my delight in my first study course. It is truly enjoyable, and rich in a wealth of information. It is concise and to the point – simple, but yet profound in context. I want to express my appreciation to Ames Christian University for making such a wonderful program available, and most of all to the Lord for directing me to your Website. "
D. F. from Texas
May 01, 2014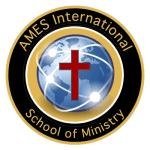 "I am enjoying my studies very much. Thank you for allowing me to study God's word with your Bible College… I have purchased myself a Strong's Complete Dictionary of Bible words to help me in my quest…may God bless you and your good works. Thanks again."
J. B. from North Carolina
June 15, 2017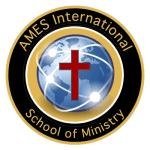 "I completed "A Biblical Worldview" and starting on "Kingdom Living" and "Knowing God's Voice". Have presented to my church the Biblical Worldview and have found a good response in starting our own group to support those in other countries. Thank you for the blessing of this course."
T. R. from California
June 15, 2017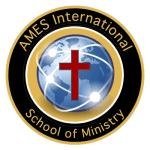 "I am really enjoying the Old Testament survey. The added study sections after the self-tests are really good. I am currently in the book of Judges and I seem to be coming along well. God has blessed me with a mind ready to search out and receive His truth. Thank you for this ministry and I am very pleased with the materials so far and I look forward to the coming modules."
M. H. from Tennessee
June 15, 2017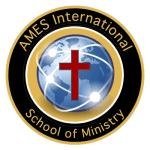 "I enjoyed the first course I am taking. Although between work and my home life with the wife and child I do not get as much studying done as I would like but I am moving along. I would like to say thank you for offering these courses at such affordable prices otherwise I would not be able to go to college right now."
M. D. from Illinois
June 15, 2017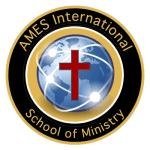 "I have spent a good part of the day reading "Basic Bible Survey One" and it looks great! I have previously taken an Old Testament survey course and your course is more comprehensive."
F. M. from Norway
June 15, 2017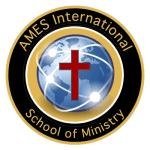 "I have just recently finished the final exam for Old Testament survey and am preparing to start the next course, New Testament survey. I have enjoyed the layout of the courses. They are informative, simple, and easy to follow, yet offer the challenge that an accredited course should offer. Thank You."
J. C. from Virginia
June 15, 2017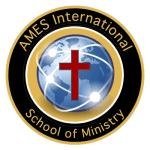 "Hi, it has been close to one week since I enrolled in your college. I just completed Chapter 5 in the Old Testament Survey course. I think the way Harvestime International has put these courses together is great. I am very excited about the studies and being enrolled at Ames. I wish I would have found out about Ames a long time ago."
C. J. from Illinois
June 15, 2017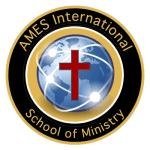 "Genesis has turned out to be a great study. I've spent a little too much time on it and have slowed down on progress with the rest of the course, but I think it has been worth it. The course has turned out to be even better than I thought it would be.
R. S. from Texas
June 15, 2017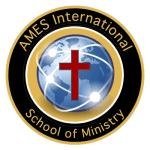 "I'm taking the test on Biblical Management right now and I'm moving forward to the next course. This course is great been, doing this for almost a year now. With my busy schedule I needed a course that was effective and flexible; this is it."
D.G. from Alabama
June 15, 2017