ABOUT THE DEGREE PROGRAM
Complete the 22 AISOM courses in the Accredited Program and upon graduation receive 87 transferable credits. Upon graduation you will go to AMES Christian University (ACU) 

www.ameschristian.org

and take an additional 11 concentration courses and upon graduation receive 33 credits for a combined total of 120 credits to receive a BBS degree. ACU is also totally online with no on campus requirements.

The ACU virtual campus program is made up of both videos and reading and writing assignments.
(The $20 per course administrative fee at AISOM is only 10% of the normal fee of $66 per credit or $198 per course at ACU. 87 credits would have cost $4,356 so you are saving $3,916 by taking the 22 AISOM courses for $440 earning 87 credits and paying the normal price of $198 per course for the last 11 degree level courses)



---
Bachelor's Degrees:

AMES Christian University bachelor's degree programs are a total of 120 credit-hour 87 credits earned here at AISOM. If you already have a biblical diploma or an associates degree in any subject, you can enroll in any one of the major concentrations at ACU and take only the 11 courses to earn your bachelor's degree. AISOM is primarily a low-cost program for student's that do not have a degree already.

If you have a biblical diploma or an associate's degree you can join the bachelor's degree program. at ACU If you have a masters degree you can join the bachelor's or doctorate degree level program. If you have a doctorate you can apply at any level you choose.

Bachelor of Biblical Studies (BBS) Degree Program:



The Bachelor of Biblical Studies (BBS) is a Bible degree.  It combines an extensive foundation of Bible study with practical applications and consists of a core of biblical studies, matched with degree concentrations in areas of Christian vocation.

The BBS program is suited to learners who desire to earn a degree by studying the Bible and its applications to life and ministry.
Majors include:

Ministry Leadership with concentrations in the following:
(Click on the concentration for list of courses)
---
Price Breakdown:
The tuition for the first 22 courses and your first 87 credits at AISOM is $440.00 here unless you receive a discount.



Below is the tuition breakdown of the price structures to earn a degree with ACU at

www.ameschristian.org

All AMES Christian University courses are all 90 day independent studies based on videos which you will watch and take and submit notes on while waiting for your books and then you will do writing assignments based on the book(s) for each course.
Bachelors

11 courses x $198 = $2,178 + $20.00 application fee and $30.00 Degree Completion plan fee Total $2,228
(Pay $1,500  in Full saving $728)



Masters

12 courses x $297 = $3,564 + $20.00 application fee and $30.00 Degree Completion plan fee Total $3,614
(Pay $2,500  in Full saving $1,114)
Doctorate

14 courses x $408 = $5,712 + $20.00 application fee and $30.00 Degree Completion plan fee Total $5,762 
(Pay $4,500  in Full saving $1,262)
*The tuition does not cover the books. To make it as economical as possible most books can be purchased used as paperbacks so that the book costs will be minimal. Also there are other discounts for the purchase of 2 or more courses at a time.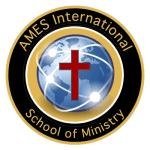 Dear Staff, "I must say that the response to sending me my degree was very business-like, and also very quick. I received it in perfect condition today. I am interested in pursuing my education to the next level, and when I make up my mind, I know that this is one university that I can depend on." Thank You.
H. F. from Clayton, NC
June 15, 2017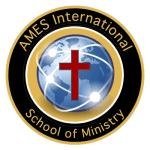 "Thank God I am a student at Ames. I found it very exciting with my studies. I am almost finished with the New Testament Survey. I am looking forward to every course. It has been a great time of refreshing for me… "
F. W., from Sierra Leone
June 15, 2017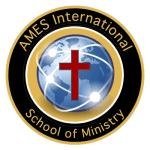 "I just completed Biblical Management Principles, and I can start to feel the Holy Spirit's call to service. I would like to praise the Lord and thank Ames Bible College for helping me find my way again. Thank you."
A. D. from Taiwan
June 15, 2017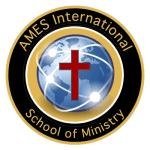 "I am so excited and thankful for this opportunity to do these studies. I am gonna share this with a few sisters in my church. This will truly bless our little community, and I am so happy about it!! …I will be praying for your college and your ministry."
C. C. from California
June 15, 2017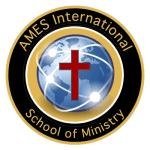 "I have been working on "Battle for the Body" and wow, what a concept. I have been a pastor for nine (9) years and have barely even scratched the surface of all the knowledge. I am finding the wisdom is great and I like what I see. The lessons are challenging. If we only knew as pastors what God is really like we would be a lot more effective in our ministries."
Pastor K. A. of Oregon
June 15, 2017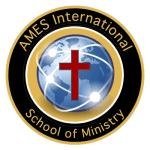 "I want to express my delight in my first study course. It is truly enjoyable, and rich in a wealth of information. It is concise and to the point – simple, but yet profound in context. I want to express my appreciation to Ames Christian University for making such a wonderful program available, and most of all to the Lord for directing me to your Website. "
D. F. from Texas
May 01, 2014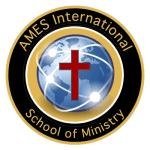 "I am enjoying my studies very much. Thank you for allowing me to study God's word with your Bible College… I have purchased myself a Strong's Complete Dictionary of Bible words to help me in my quest…may God bless you and your good works. Thanks again."
J. B. from North Carolina
June 15, 2017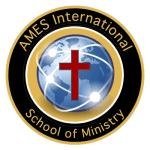 "I completed "A Biblical Worldview" and starting on "Kingdom Living" and "Knowing God's Voice". Have presented to my church the Biblical Worldview and have found a good response in starting our own group to support those in other countries. Thank you for the blessing of this course."
T. R. from California
June 15, 2017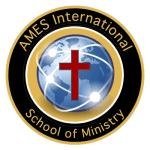 "I am really enjoying the Old Testament survey. The added study sections after the self-tests are really good. I am currently in the book of Judges and I seem to be coming along well. God has blessed me with a mind ready to search out and receive His truth. Thank you for this ministry and I am very pleased with the materials so far and I look forward to the coming modules."
M. H. from Tennessee
June 15, 2017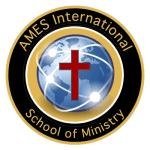 "I enjoyed the first course I am taking. Although between work and my home life with the wife and child I do not get as much studying done as I would like but I am moving along. I would like to say thank you for offering these courses at such affordable prices otherwise I would not be able to go to college right now."
M. D. from Illinois
June 15, 2017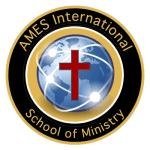 "I have spent a good part of the day reading "Basic Bible Survey One" and it looks great! I have previously taken an Old Testament survey course and your course is more comprehensive."
F. M. from Norway
June 15, 2017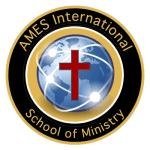 "I have just recently finished the final exam for Old Testament survey and am preparing to start the next course, New Testament survey. I have enjoyed the layout of the courses. They are informative, simple, and easy to follow, yet offer the challenge that an accredited course should offer. Thank You."
J. C. from Virginia
June 15, 2017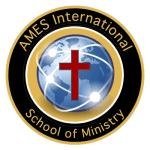 "Hi, it has been close to one week since I enrolled in your college. I just completed Chapter 5 in the Old Testament Survey course. I think the way Harvestime International has put these courses together is great. I am very excited about the studies and being enrolled at Ames. I wish I would have found out about Ames a long time ago."
C. J. from Illinois
June 15, 2017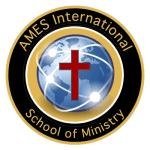 "Genesis has turned out to be a great study. I've spent a little too much time on it and have slowed down on progress with the rest of the course, but I think it has been worth it. The course has turned out to be even better than I thought it would be.
R. S. from Texas
June 15, 2017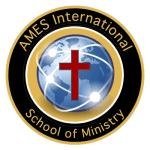 "I'm taking the test on Biblical Management right now and I'm moving forward to the next course. This course is great been, doing this for almost a year now. With my busy schedule I needed a course that was effective and flexible; this is it."
D.G. from Alabama
June 15, 2017