22 LIFE CHANGING COURSES in PDF format

Module 1: Introduction to Biblical Studies

1) FOUNDATIONS OF FAITH:

This course stresses the importance of proper spiritual foundations for life and ministry by focusing on foundations of the Christian faith identified in Hebrews 6:1: Repentance, faith, baptism, laying on of hands, resurrection, and eternal judgment.

2) CREATIVE BIBLE STUDY METHODS:

This course equips students for personal study of the Word of God after the conclusion of Institute training.  Students learn how to study the Bible by book, chapter, paragraph, verse, and word. Other methods taught include biographical, devotional, theological, typological, and topical.  Special guidelines for studying Bible poetry and prophecy are presented and students are taught methods of charting and outlining.

3) OLD TESTAMENT SURVEY: 

This survey provides an overview of the Old Testament. Study outlines of each book of the OT are provided for further development by the student. Volume One: Introduction and Old Testament.

4) NEW TESTAMENT SURVEY: 

This survey provides an overview of the New Testament. Study outlines of each book of the NT are provided for further development by the student. Volume Two: New Testament.
---
Module 2: Applying Biblical Studies: Personal

5) DEVELOPING A BIBLICAL WORLD VIEW:

This course examines the Biblical world view from Genesis through Revelation.  God's plan for the nations of the world from the beginning of time is detailed.  Current worldwide spiritual need is also presented.

6) KINGDOM LIVING:
The "Gospel of the Kingdom" shall be preached in all the world before the return of the Lord Jesus Christ (Matthew 24:14).  Understanding of Kingdom principles is necessary if one is to spread the Gospel of the Kingdom.  This course focuses on patterns and principles of Kingdom living applicable to life and ministry.

7) KNOWING GOD'S VOICE:

This course explains how God speaks to men today and how to find His general and specific plans for life.  A Christian model for decision making is presented, along with guidelines for overcoming wrong decisions, steps to take if you have missed the will of God, and methods for dealing with questionable practices.

8) MINISTRY OF THE HOLY SPIRIT:

This study focuses on the ministry of the Holy Spirit, spiritual fruit, and spiritual gifts.  Students are guided in discovery of their own spiritual gifts and position of ministry in the Body of Christ.

9) SPIRITUAL WARFARE:

This course moves participants beyond the natural world into the realm of the spirit.  Tactics of the enemy are analyzed and strategies of spiritual warfare assuring victory over the principalities and powers of the spirit world are explained.

10) POWER PRINCIPLES:

The early church was born in a demonstration of the power of God.  Power principles taught in this course equip students for spiritual harvest and moves them from being spectators to demonstrators of the power of God.

---
Module 3: Applying Biblical Studies: Community

11) MANAGEMENT PRINCIPLES:

A review of Biblical management principles with emphasis on servant leadership, Biblical leaders, and Scriptural strategies for success.

12) ENVIRONMENTAL ANALYSIS:

Students learn environmental analysis on an individual, church, and organizational basis.  They learn how to analyze the spiritual environment of a village, city, state or nation prior to penetrating it with the Gospel message.

13) MANAGEMENT BY OBJECTIVES:

Everything Jesus did centered on the great purposes of God.  This course analyzes Christ's objectives for ministry and teaches students to institute management by objectives in their own life and ministry.

14) MOBILIZATION METHODOLOGIES:

This course presents methods for mobilizing spiritual forces for God and explains the practical application of the Harvestime vision to specific areas of ministry.  Referral courses in various areas of ministry are also available through this module.

15) EVANGELISM:

The Gospel of the Kingdom spreads throughout the world as leaven in bread dough:  The leaven is small and hidden, but its impact is unlimited.  Effective evangelism strategies are taught, including detailed instruction on the deliverance ministry, church planting, and techniques of networking between ministries.

16) STRATEGIES FOR SPIRITUAL HARVEST:

The initial call of Jesus Christ to men was to be spiritually reproductive: "Follow me, and I will make you fishers of men."  His final command, that of the Great Commission, also challenged followers to spiritual reproduction.  Using the analogy of the natural harvest, this course focuses on promises of spiritual harvest, things that prevent harvest, and keys to effective harvest.  It communicates the vision which the remainder of Institute training equips students to fulfill.

---
Module 4: Applying Biblical Studies: Special

17) TEACHING TACTICS:

This course examines the methods Jesus used to teach and preach the Gospel.  Students are taught how to prepare and present lessons and how to teach and preach the Gospel.

18) MULTIPLICATION METHODOLOGIES:

God's plan for spiritual multiplication is presented.  This study reveals how a single Christian can be responsible for the multiplication of thousands of trained and motivated believers.

19) JAIL AND PRISON MINISTRY:

A complete guide to jail and prison ministry.  Includes guidelines for writing and visiting inmates, conducting group services inside an institution, reaching out to families of inmates, and ministering on death row.

20) WOMEN, A BIBLICAL PROFILE:

A study of all the Bible teaches about women and their role in ministry.  Also includes a study of the Bible books bearing women's names–Ruth and Esther–and resources for biographical study of all of the women of the Bible.

21) INTERCESSORY PRAYER:

An intercessory prayer guide that includes guidelines on how to pray, what to pray for, when not to pray, resources for prayer, international intercession, and factors that hinder prayer.

22) HEALING, BATTLE FOR THE BODY:

A study of all the Bible teaches about divine healing.  Complete guidelines for receiving and ministering healing.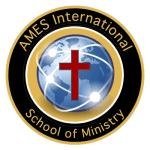 Dear Staff, "I must say that the response to sending me my degree was very business-like, and also very quick. I received it in perfect condition today. I am interested in pursuing my education to the next level, and when I make up my mind, I know that this is one university that I can depend on." Thank You.
H. F. from Clayton, NC
June 15, 2017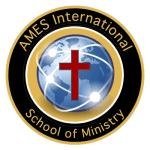 "Thank God I am a student at Ames. I found it very exciting with my studies. I am almost finished with the New Testament Survey. I am looking forward to every course. It has been a great time of refreshing for me… "
F. W., from Sierra Leone
June 15, 2017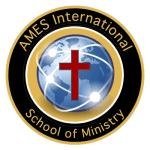 "I just completed Biblical Management Principles, and I can start to feel the Holy Spirit's call to service. I would like to praise the Lord and thank Ames Bible College for helping me find my way again. Thank you."
A. D. from Taiwan
June 15, 2017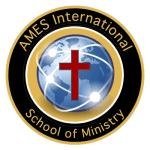 "I am so excited and thankful for this opportunity to do these studies. I am gonna share this with a few sisters in my church. This will truly bless our little community, and I am so happy about it!! …I will be praying for your college and your ministry."
C. C. from California
June 15, 2017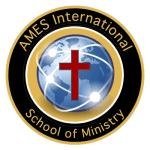 "I have been working on "Battle for the Body" and wow, what a concept. I have been a pastor for nine (9) years and have barely even scratched the surface of all the knowledge. I am finding the wisdom is great and I like what I see. The lessons are challenging. If we only knew as pastors what God is really like we would be a lot more effective in our ministries."
Pastor K. A. of Oregon
June 15, 2017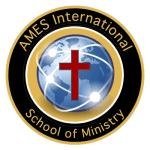 "I want to express my delight in my first study course. It is truly enjoyable, and rich in a wealth of information. It is concise and to the point – simple, but yet profound in context. I want to express my appreciation to Ames Christian University for making such a wonderful program available, and most of all to the Lord for directing me to your Website. "
D. F. from Texas
May 01, 2014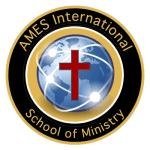 "I am enjoying my studies very much. Thank you for allowing me to study God's word with your Bible College… I have purchased myself a Strong's Complete Dictionary of Bible words to help me in my quest…may God bless you and your good works. Thanks again."
J. B. from North Carolina
June 15, 2017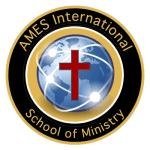 "I completed "A Biblical Worldview" and starting on "Kingdom Living" and "Knowing God's Voice". Have presented to my church the Biblical Worldview and have found a good response in starting our own group to support those in other countries. Thank you for the blessing of this course."
T. R. from California
June 15, 2017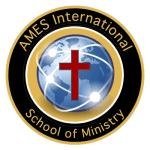 "I am really enjoying the Old Testament survey. The added study sections after the self-tests are really good. I am currently in the book of Judges and I seem to be coming along well. God has blessed me with a mind ready to search out and receive His truth. Thank you for this ministry and I am very pleased with the materials so far and I look forward to the coming modules."
M. H. from Tennessee
June 15, 2017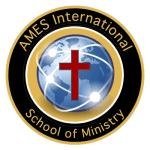 "I enjoyed the first course I am taking. Although between work and my home life with the wife and child I do not get as much studying done as I would like but I am moving along. I would like to say thank you for offering these courses at such affordable prices otherwise I would not be able to go to college right now."
M. D. from Illinois
June 15, 2017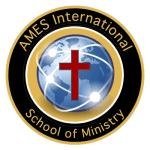 "I have spent a good part of the day reading "Basic Bible Survey One" and it looks great! I have previously taken an Old Testament survey course and your course is more comprehensive."
F. M. from Norway
June 15, 2017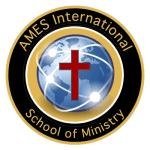 "I have just recently finished the final exam for Old Testament survey and am preparing to start the next course, New Testament survey. I have enjoyed the layout of the courses. They are informative, simple, and easy to follow, yet offer the challenge that an accredited course should offer. Thank You."
J. C. from Virginia
June 15, 2017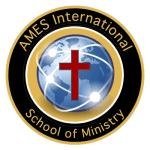 "Hi, it has been close to one week since I enrolled in your college. I just completed Chapter 5 in the Old Testament Survey course. I think the way Harvestime International has put these courses together is great. I am very excited about the studies and being enrolled at Ames. I wish I would have found out about Ames a long time ago."
C. J. from Illinois
June 15, 2017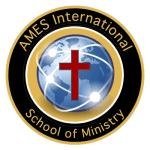 "Genesis has turned out to be a great study. I've spent a little too much time on it and have slowed down on progress with the rest of the course, but I think it has been worth it. The course has turned out to be even better than I thought it would be.
R. S. from Texas
June 15, 2017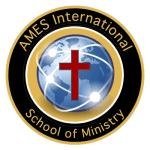 "I'm taking the test on Biblical Management right now and I'm moving forward to the next course. This course is great been, doing this for almost a year now. With my busy schedule I needed a course that was effective and flexible; this is it."
D.G. from Alabama
June 15, 2017