ABOUT OUR PROGRAMS



Dear Prospective Student,
Since the birth of AMES International School of Ministry (AISOM) in 2003 and the acquisition of AMES Christian University (ACU) in 2005, we have grown to over 75,000+ students worldwide in 183 nations.
Initially, AISOM was founded and created to provide a median range platform for our students who could not afford the cost of tuition at ACU. The 87 credits that the completed AISOM program supplies, provide a perfect foundational affiliate program for students to grow spiritually while accumulating credits and biblical knowledge prior to entering ACU in pursuing a Bachelor of Biblical Studies degree.
As AISOM is in general a scholarship program, 90% of our students are enrolled in our Free Program and are enjoying the benefits of in-depth biblical foundational teaching that is enabling them to skillfully evangelize their world for Christ in a minimal amount of time. Many are already pastors who live in remote areas where there is not a local bible college and they desperately desire to be trained for the ministry they are called to. Many students are also serving in the military forces and are utilizing our courses to enrich their lives spiritually as they face danger and life threatening situations. Obviously, there is a great demand for this and we are privileged to provide this vital training by faith as a missionary endeavor trusting in the Lord to provide this through the body of Christ.
The remaining 10% are Accredited Students who do pay the tuition for their courses which enables us to also pursue other "avenues" for student betterment and enjoyment such as our online student social network at Faith Space at www.Faith-Space.com , which is a Christian alternative to MySpace, and our online Christian radio station at Ignite Christian Radio at www.IgniteChristianRadio.com
Our ultimate goal and purpose at AISOM and ACU is to train ministers in the least expensive way possible so that our graduates can competently reach multitudes for Christ. We daily pray that our students become great in the kingdom of God such as George Mueller (who fed and gave shelter to 2,000 orphans all by faith) who has been a powerful example and influence in our own lives and the lives of the staff of our schools. By faith we also trust the Lord for our personal needs as well as the needs of the schools and see God's miraculous provision in many ways.
With catastrophic events escalating around the world, many are challenged within themselves and are seeking answers to find out why such things are taking place. This is why applying our lives to sound biblical instruction is so vital for the days ahead and why we believe God has opened the door to providing this anointed curriculum to our students.
At AISOM and ACU, Our Curriculum:
•Provides answers, spiritual help and counsel.
•Brings truth and real and lasting peace and comfort.
•Will lead you into the knowledge of Jesus Christ and teach you how to share His love with others.
It's a big task dealing with over 75,000+ students with 400 to 500+ new students enrolling each month. It's also a big responsibility God has given us as so many need their minds renewed to the word of God to have any victory in their lives.
We want you to know that many are the prayers of the staff and alumni of AISOM and ACU for you because you need to know how much God loves and cares for you and how we value each person the Lord brings our way.
YOU are important and vital to this organization and we pray that the seeds of God's word that are planted in your heart through His Spirit and this curriculum, enable you to successfully live the abundant life that Christ died to give you.
But Christ did not save us to live our lives for ourselves. We are to take up His cross daily and to fight the good fight of faith in fulfilling the great commission by winning others to Christ for His glory. And that is the bottom line in the Harvestime curriculum which equals out to personal and spiritual fulfillment that has great and eternal rewards.
1st John 5:4 & 5 says, "For whoever is born of God overcomes the world. And this is the victory that overcomes the world, even our faith. Who is he who overcomes the world, but he who believes that Jesus is the Son of God."
We wish you all the best in your spiritual and academic journey.
Blessings in Christ,
Dr. Vince Rizzo, President/CEO & Founder
Rev. Laura Rizzo, Co-Founder, Editor & Dean of Admissions
and the AMES Support Staff Team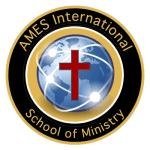 Dear Staff, "I must say that the response to sending me my degree was very business-like, and also very quick. I received it in perfect condition today. I am interested in pursuing my education to the next level, and when I make up my mind, I know that this is one university that I can depend on." Thank You.
H. F. from Clayton, NC
June 15, 2017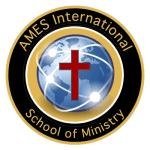 "Thank God I am a student at Ames. I found it very exciting with my studies. I am almost finished with the New Testament Survey. I am looking forward to every course. It has been a great time of refreshing for me… "
F. W., from Sierra Leone
June 15, 2017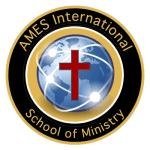 "I just completed Biblical Management Principles, and I can start to feel the Holy Spirit's call to service. I would like to praise the Lord and thank Ames Bible College for helping me find my way again. Thank you."
A. D. from Taiwan
June 15, 2017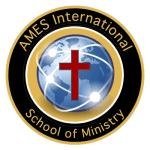 "I am so excited and thankful for this opportunity to do these studies. I am gonna share this with a few sisters in my church. This will truly bless our little community, and I am so happy about it!! …I will be praying for your college and your ministry."
C. C. from California
June 15, 2017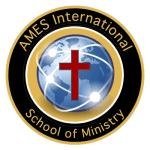 "I have been working on "Battle for the Body" and wow, what a concept. I have been a pastor for nine (9) years and have barely even scratched the surface of all the knowledge. I am finding the wisdom is great and I like what I see. The lessons are challenging. If we only knew as pastors what God is really like we would be a lot more effective in our ministries."
Pastor K. A. of Oregon
June 15, 2017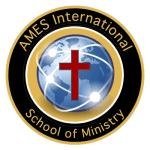 "I want to express my delight in my first study course. It is truly enjoyable, and rich in a wealth of information. It is concise and to the point – simple, but yet profound in context. I want to express my appreciation to Ames Christian University for making such a wonderful program available, and most of all to the Lord for directing me to your Website. "
D. F. from Texas
May 01, 2014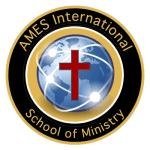 "I am enjoying my studies very much. Thank you for allowing me to study God's word with your Bible College… I have purchased myself a Strong's Complete Dictionary of Bible words to help me in my quest…may God bless you and your good works. Thanks again."
J. B. from North Carolina
June 15, 2017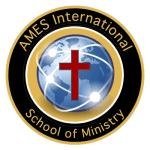 "I completed "A Biblical Worldview" and starting on "Kingdom Living" and "Knowing God's Voice". Have presented to my church the Biblical Worldview and have found a good response in starting our own group to support those in other countries. Thank you for the blessing of this course."
T. R. from California
June 15, 2017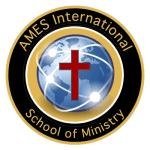 "I am really enjoying the Old Testament survey. The added study sections after the self-tests are really good. I am currently in the book of Judges and I seem to be coming along well. God has blessed me with a mind ready to search out and receive His truth. Thank you for this ministry and I am very pleased with the materials so far and I look forward to the coming modules."
M. H. from Tennessee
June 15, 2017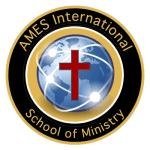 "I enjoyed the first course I am taking. Although between work and my home life with the wife and child I do not get as much studying done as I would like but I am moving along. I would like to say thank you for offering these courses at such affordable prices otherwise I would not be able to go to college right now."
M. D. from Illinois
June 15, 2017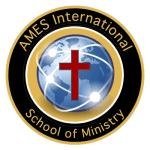 "I have spent a good part of the day reading "Basic Bible Survey One" and it looks great! I have previously taken an Old Testament survey course and your course is more comprehensive."
F. M. from Norway
June 15, 2017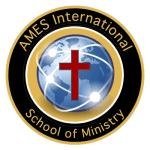 "I have just recently finished the final exam for Old Testament survey and am preparing to start the next course, New Testament survey. I have enjoyed the layout of the courses. They are informative, simple, and easy to follow, yet offer the challenge that an accredited course should offer. Thank You."
J. C. from Virginia
June 15, 2017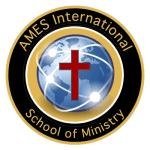 "Hi, it has been close to one week since I enrolled in your college. I just completed Chapter 5 in the Old Testament Survey course. I think the way Harvestime International has put these courses together is great. I am very excited about the studies and being enrolled at Ames. I wish I would have found out about Ames a long time ago."
C. J. from Illinois
June 15, 2017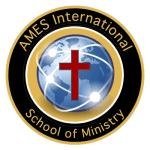 "Genesis has turned out to be a great study. I've spent a little too much time on it and have slowed down on progress with the rest of the course, but I think it has been worth it. The course has turned out to be even better than I thought it would be.
R. S. from Texas
June 15, 2017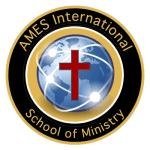 "I'm taking the test on Biblical Management right now and I'm moving forward to the next course. This course is great been, doing this for almost a year now. With my busy schedule I needed a course that was effective and flexible; this is it."
D.G. from Alabama
June 15, 2017