ABOUT THE DIRECTORS AND A LITTLE HISTORY
In 1983 in a little church that hosted a Christian coffeehouse on weekends, Vince Rizzo and Laura Kraniss met where she was one of the evening's performers. When they initially met there was no attraction, no "chemistry", and the words "like each other" never entered the picture. Up until that time life had been a blurr for both, but over the next two years God had softened their hearts and brought them both back to the same coffeehouse, where they met and fell in love. The basic commonality was that their love of God was the driving force within them which was more than enough to build a solid future.
 Laboring for many years as workers in ANY type of need a church had, they were the ones that always volunteered for anything and everything. These included the normal positions within the church but also meant tarring driveways, repairing roofs, painting classrooms and also serving the homeless population for over ten years. During their public ministry, they ministered through radio and television, preaching in hundreds of churches and have now been in evangelistic and pastoral ministry for over 30 years, including teaching pastors from around the globe.
 Eventually they facilitated their own homeless mission and a men's rehab center for six years with sixty volunteers. Then after 9/11 occurred in 2001, all their funding ceased as supporters were now sending it to the victims of 9/11. One year later they closed the doors on the facilities that they had expected to operate for the rest of their lives…
Amazingly God's plan B opened in 2003 when they founded AMES Bible College under the auspices of AMES Christian University (ACU). After the first year they had just under 2,000 students. Then in 2005 the President of ACU stepped down because of health issues and passed the baton commending Vince as President and owner of ACU.
 In 2007 AMES Bible College had reached global impact so the name was changed to AMES International School of Ministry (AISOM.org). Together AMES Christian University and AMES International School of Ministry now have a combined enrollment of over 74,000 students worldwide in 183 countries.
 Soon thereafter they founded Discipling Nations International as a composite site which hosts all their ministry entities. You can read read some of our adventures in faith on our blog. CLICK HERE
 In 2008 they founded an internet social network as an alternative to Myspace that has Christian themes and values. To date,  FaithSpace has currently grown to over 11,000+ members worldwide.
 In 2009 they were gifted Ignite Christian Radio which is in the Christian Rock / Contemporary worship genre. The station has all the legal rights to air all the current famous Christian artists. They own, operate and program the station and occasionally play unknown artists with God-given abilities.
 In 2011 Brother Vince received his doctorate degree from Covenant Theological Seminary.
In 2013 Vince was certified as a Christian Life Coach Trainer through Life Breakthrough Academy in Cary, North Carolina and also became a certified Coach Trainer and Speaker with the John Maxwell Team, who has trained 5 million leaders worldwide and sold over 19 million books.

OUR MESSAGE: L-I-V-I-N-G BY FAITH:
If you have had a chance to read our blogs on Faith-space.com, you will know that our message from the Lord to the Body of Christ is a message of living by faith through adversity.  
 Pure faith in God, with a pure heart before God, will accomplish the destiny He set before us. We are commissioned to live by faith. It appears God is emphatic about our faith – indeed He even goes so far as to say that without it, it is IMPOSSIBLE to P-L-E-A-S-E Him. "For the just shall live by faith." Habbukkuk 2:4, Romans 1:17, Galatians 3:11 and Hebrews 10:36.
 Those who call themselves Christians desperately need to grow in faith to win the daily battles that we all face and the bigger battles that are yet to come.
When the enemy attacks are we grounded in Christ and spiritually strong enough to resist temptation?

Can we learn to rejoice and experience peace while in our trials?

Can we learn to control our thoughts, words, emotions and deeds to glorify God while we are going through the tests?
 These are essential to receiving what we ask for in prayer. We have a powerful enemy that lives to defeat and destroy us. Many trials and tests are nothing more than a setup from the enemy to cause us to sin and to run to desperate and extreme measures to cope. That actually compromises our faith, cancels out our prayers and not only disqualifies us for the answer, but keeps us from accomplishing anything. Many believers are fainting due to fear, doubt and confusion and are surrendering to things that violate having an intimate life with the Holy Spirit.
 The answer is to "enter into the rest" (Hebrew 4:3). When we seek God and honor Him above all else, we will develop the character and tools to defeat the devil because we have entered into intimacy with Him. Vince has taught these concepts to international pastors but senses an urgency to teach them to the Body of Christ as a whole in this critical hour. Pastor Vince's story is a true Joseph story where the Lord was with him through extreme poverty and adversity for many years. During days of great trials and tribulations, the Rizzo's learned to walk by "the fumes of faith" alone and the Lord used this time to prepare them for such a time as this. Through those years God proved again and again that He was faithful as He promised showing His power and love through miraculous events.
Invite Dr. Vince to speak at your church or special event: 
Contact us regarding availability to minister at your church, conference or special event on a love offering basis.  He is a gifted teacher/speaker and ministers with a true passion for expounding on biblical truths regarding faith that lift up the Body of Christ to go beyond  themselves to accomplish God's plan and purposes in their lives. 
Contact us: 
(800) 899-9620 / (239) 206-1247 or CLICK HERE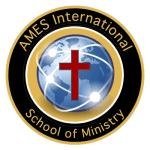 Dear Staff, "I must say that the response to sending me my degree was very business-like, and also very quick. I received it in perfect condition today. I am interested in pursuing my education to the next level, and when I make up my mind, I know that this is one university that I can depend on." Thank You.
H. F. from Clayton, NC
June 15, 2017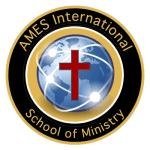 "Thank God I am a student at Ames. I found it very exciting with my studies. I am almost finished with the New Testament Survey. I am looking forward to every course. It has been a great time of refreshing for me… "
F. W., from Sierra Leone
June 15, 2017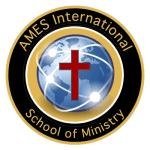 "I just completed Biblical Management Principles, and I can start to feel the Holy Spirit's call to service. I would like to praise the Lord and thank Ames Bible College for helping me find my way again. Thank you."
A. D. from Taiwan
June 15, 2017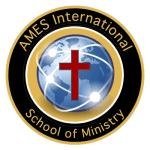 "I am so excited and thankful for this opportunity to do these studies. I am gonna share this with a few sisters in my church. This will truly bless our little community, and I am so happy about it!! …I will be praying for your college and your ministry."
C. C. from California
June 15, 2017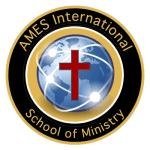 "I have been working on "Battle for the Body" and wow, what a concept. I have been a pastor for nine (9) years and have barely even scratched the surface of all the knowledge. I am finding the wisdom is great and I like what I see. The lessons are challenging. If we only knew as pastors what God is really like we would be a lot more effective in our ministries."
Pastor K. A. of Oregon
June 15, 2017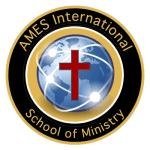 "I want to express my delight in my first study course. It is truly enjoyable, and rich in a wealth of information. It is concise and to the point – simple, but yet profound in context. I want to express my appreciation to Ames Christian University for making such a wonderful program available, and most of all to the Lord for directing me to your Website. "
D. F. from Texas
May 01, 2014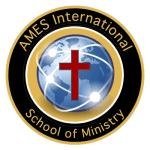 "I am enjoying my studies very much. Thank you for allowing me to study God's word with your Bible College… I have purchased myself a Strong's Complete Dictionary of Bible words to help me in my quest…may God bless you and your good works. Thanks again."
J. B. from North Carolina
June 15, 2017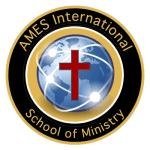 "I completed "A Biblical Worldview" and starting on "Kingdom Living" and "Knowing God's Voice". Have presented to my church the Biblical Worldview and have found a good response in starting our own group to support those in other countries. Thank you for the blessing of this course."
T. R. from California
June 15, 2017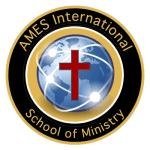 "I am really enjoying the Old Testament survey. The added study sections after the self-tests are really good. I am currently in the book of Judges and I seem to be coming along well. God has blessed me with a mind ready to search out and receive His truth. Thank you for this ministry and I am very pleased with the materials so far and I look forward to the coming modules."
M. H. from Tennessee
June 15, 2017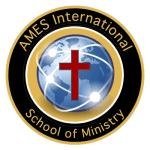 "I enjoyed the first course I am taking. Although between work and my home life with the wife and child I do not get as much studying done as I would like but I am moving along. I would like to say thank you for offering these courses at such affordable prices otherwise I would not be able to go to college right now."
M. D. from Illinois
June 15, 2017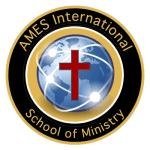 "I have spent a good part of the day reading "Basic Bible Survey One" and it looks great! I have previously taken an Old Testament survey course and your course is more comprehensive."
F. M. from Norway
June 15, 2017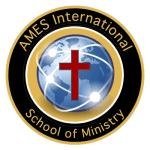 "I have just recently finished the final exam for Old Testament survey and am preparing to start the next course, New Testament survey. I have enjoyed the layout of the courses. They are informative, simple, and easy to follow, yet offer the challenge that an accredited course should offer. Thank You."
J. C. from Virginia
June 15, 2017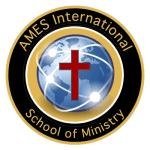 "Hi, it has been close to one week since I enrolled in your college. I just completed Chapter 5 in the Old Testament Survey course. I think the way Harvestime International has put these courses together is great. I am very excited about the studies and being enrolled at Ames. I wish I would have found out about Ames a long time ago."
C. J. from Illinois
June 15, 2017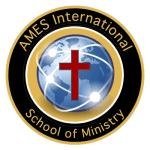 "Genesis has turned out to be a great study. I've spent a little too much time on it and have slowed down on progress with the rest of the course, but I think it has been worth it. The course has turned out to be even better than I thought it would be.
R. S. from Texas
June 15, 2017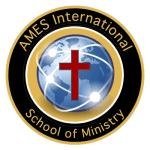 "I'm taking the test on Biblical Management right now and I'm moving forward to the next course. This course is great been, doing this for almost a year now. With my busy schedule I needed a course that was effective and flexible; this is it."
D.G. from Alabama
June 15, 2017